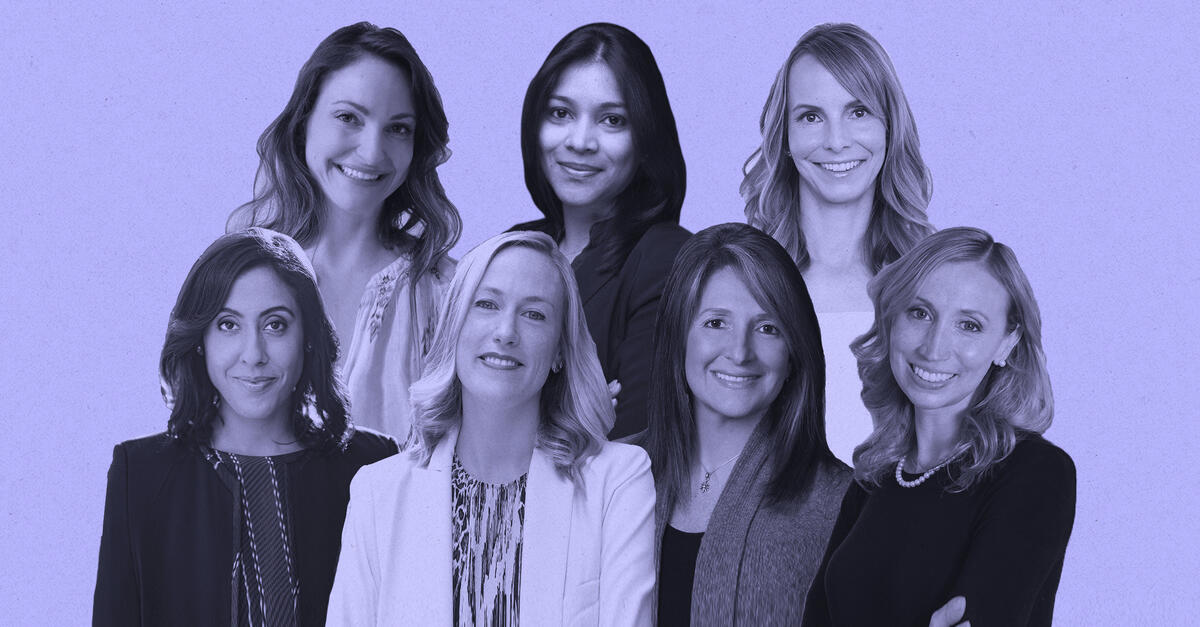 In boardrooms and in STEM, women talk about where they see more representation
Sangeeta Lala, MBA '15, has worked as a senior development manager and co-founder, and is currently vice president of global account management at global e-contract maker Flex. As she climbed the corporate ladder, she noticed that more women made the same climb.
"There was a time when I was maybe the only woman at a global gathering of a dozen or more attendees," Lala said. "I see female voices multiplying over the years. Much of this progress has happened methodically through structured initiatives such as hiring practices, compensation and benefits structuring, retention and rehire programs, and personalized development and training. .
In 2020, Ideas Made to Matter launched The Bias Cut, a series on female leadership outlining the career paths and creative problem solving of MIT Sloan alumni. These leaders also share their insights into the progress they've seen in the workplace. Below, they offer insight into scaling that momentum across their industries.
In the conference room and in front of the room
"As a keynote speaker for over 10 years, I have been thrilled to see more minority and female speakers entering the industry. While significant progress has been made through the #MeToo movement and other advances in social justice, there is still a long way to go and more to do. Similar to how S&P 500 companies now have at least one woman on their board, I've seen a number of organizations make conscious efforts to book a diversity of speakers for their events and conferences on the leadership. — Erica Dhawan, MBA '12, expert in collaboration, communication and teamwork; author of Digital body language
"I see a difference in the conference rooms. Thanks to many institutional investment firms and the State of California, most corporate boards now have at least two female board members, and institutional investors' interest in the environment, social and governance is driving more discussion about diversity metrics and even aligning them with performance. Goals." – Julie Johnson, SM '90, Vice President and General Manager, Mobile Computing Division, Zebra Technologies
"There is definitely more emphasis on gender balance and diversity in all areas than before. And that means female CEOs have the opportunity to sit on panels or speak at events where they would normally be among the public. One of the main reasons for this is that female CEOs offer unique perspectives on leadership and hiring diverse talent, and they help pave the way for other women in the public to become CEOs as well. The more women leaders are represented in all sectors, the more we can encourage women earlier in their careers to see examples that fuel their own career choices and paths. — Heidi Zak, MBA '07, co-founder and CEO of Third love
STEM
"There has been progress in female representation, but we are not where we need to be. Women only make up 28% of the STEM workforce. I believe it is essential to have visible female role models in the space. Women need to see other women in the roles they aspire to. It's also important that we have female leaders in the space who take the time to connect with people interested in a career in STEM. — Danielle (Sita) Appelhans, MBA '11, COO at Therapeutic Rubius
"I've seen the tech industry make huge strides over the past five years. Big companies in particular seem very committed to hiring and promoting based on ability and background, regardless of demography I think the cogs are already in motion, but in business you can't be in control if you don't have capital Having more women in positions closer to capital – as investors, founders and executives – will do the most to accelerate the evolution of the technology industry. Andrea Friedenson, MBA '09, Founder and CEO of Project armor
"There is a growing number of entrepreneurs, investors and operators who have put women's health on the map. The acceleration of digital health innovation combined with prominent female voices has made the past few years ripe for this disruption. I see this momentum continuing through various healthcare, women's health, and women-focused programs and networks that I am a part of (Luminary, The 10th House, etc.). These organizations have been very active and proactive in supporting women in various roles and industries. — Alessandra Henderson, MBA '16, co-founder and CEO of the digital health platform Electra Health